Accommodation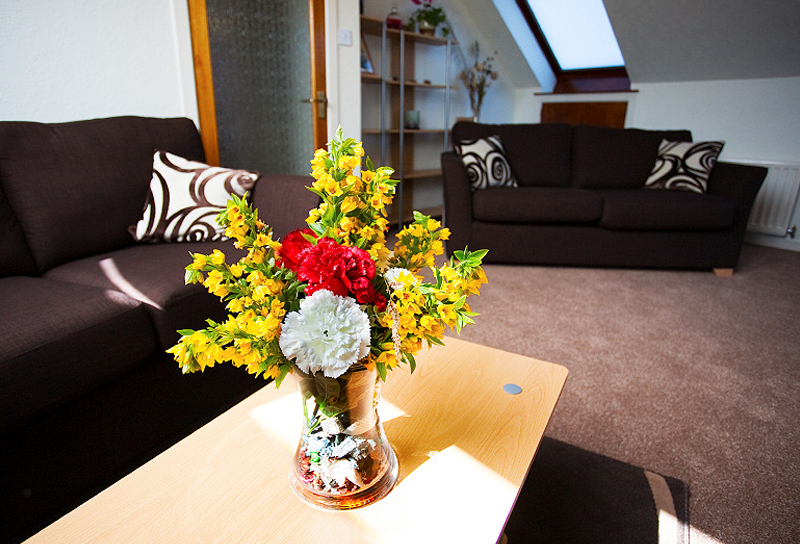 Strathlene is a beautiful newly refurbished two-bedroom apartment finished to an extremely high standard. We have two bedrooms and space for up to four guests.
Tariffs
All of our standard tariffs are based on a weekly stay, although special rates may apply for shorter or longer visits to Strathlene House.
Contact Us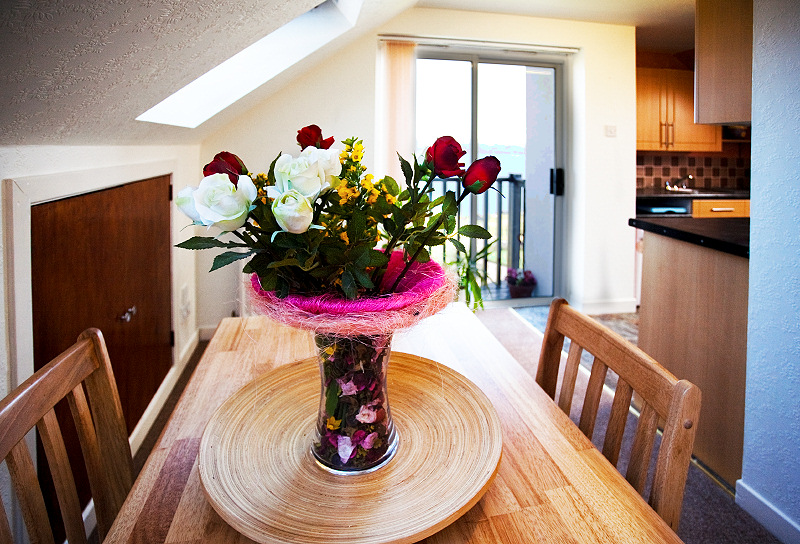 If you'd like to make a booking or find out more about our beautiful apartment, please contact us today. We would be happy to help in anyway we can.
Welcome to Strathlene
Welcome to Starthlene, we provide fully refurbished holiday cottages situated within a walking distance of the village Gairloch. Our beautiful two-bedroom apartments offer self-catering services along with breath-takingviews. The magnificent hillside along with perfect panoramic views over Loch Gairloch and the Torridon Mountains makes this simply a beautiful place to stay. Quality accommodation is offered for your trip away at an affordable cost. We aim to make your stay as comfortable and enjoyable as possible.
The village of Gairloch is 10 minutes walk from Strathlene and it's an ideal destination for a relaxing break. Here the visitors are offered clean and sandy beaches, mini cruises to grab an opportunity to spot seals and dolphins. Along with the amazing scenic beauty and extraordinary climate, we also extend our services by providing various recreational sports, trekking and other outdoor activities which include golf courses, fishing, cycling, pony-trekking bird watching, walking, rock climbing. There is simply too many to choose from. Gairloch being the center of attraction offers great selection of pubs, fine restaurant. Make your evening unforgettable with live musical performances or simply sampling the local amenities.
With an excellent selection of local amenities, you can find newsagent, fish and chip shop, butcher's shop and a well-stocked convenience store within your reach. Strathlene is surrounded by stunning spots and offers the perfect self-catering services for a trip away. The other extensive local activities which make it an unspoiled destination are;
Boat trips and sea tours
Swimming pool at Poolewe
Leisure center
Gairloch Heritage Museum
Taking a tour to the most famous Inverewe Gardens
Finally, we sincerely hope that you have a memorable break with awesome self-catering services offered by Strathlene.